What's the difference between CBD Distillate and Isolate?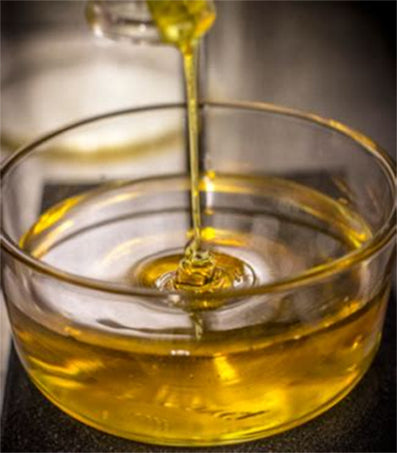 We at Hit! Balm know that Full Spectrum Hemp extracts rich in CBD fight inflammation and relieve pain. But there is still a lot of confusion  and sometimes misleading information around CBD products.
Words like isolate and distillate on product listings can make you unsure of which you need. Before you buy, it is essential to understand what these words mean and how they affect might effect the efficacy of your purchases. 
CBD is short for the word cannabidiol. CBD is one of the many compounds found in the hemp plant. Unlike THC, CBD has no psychoactive effects.
Products containing CBD have taken many forms such as CBD oil and CBD edibles. CBD products have been known to benefit people who deal with anxiety, insomnia, depression, chronic nausea, and more. There are no severe side-effects of CBD, and no fatal CBD overdoses have been reported.
Let's explore what exactly CBD producers mean when they use words like, isolate, distillate, and full-spectrum.
What is CBD Isolate?
CBD isolate is CBD in its purest form. It is basically very much how it sounds—it is isolated cannabidiol.
During the extraction process, everything is removed or filtered out of the hemp plant except for cannabidiol. This leaves you with a pure CBD product.
Isolates have completely removed terpenes, non-CBD cannabinoids like THC, chlorophyll, and organic matter. Because of this, the near pure CBD should have no taste or smell.
This makes it a wonderfully versatile substance that can be used in edibles or oils without adding flavor but keeping its potency. A CBD isolate is great for someone who struggles with the original earthy flavors of other conventional oils or edibles. However, losing terpenes and other natural found cannabinoids can decrease the effectiveness of CBD.
It is also important to understand where isolate is sourced as cheap Chinese imported isolate should be avoided.
What is Full Spectrum CBD?
Unlike a CBD isolate, full spectrum CBD is distilled from hemp plants which contain less than 0.3% THC. These distillates contains all of the benefits of the whole plant. All of Hit!Balm's products incorporate full spectrum CBD from Colorado-based, organically grown hemp plants. Full spectrum CBD contains an array of cannabinoids, CBD terpenes, and vitamins that are very beneficial to the body. However, it contains negligible amounts of THC so you will not become high and the product is still legal. 
CBD alone is an incredible healing source but, there are other cannabinoids found in the hemp plant that have proven to alleviate symptoms as well.
The CBD terpenes are chemicals that give the hemp plant a unique scent. Even in small amounts CBD terpenes are powerful and can work very well with CBD to heal the body.
While a CBD isolate is the isolated cannabidiol in its purest form, full spectrum CBD contains other beneficial compounds while remaining effectively THC free. Multiple studies have shown an entourage effect from Full Spectrum extracts which is why they are the preferable for treating illness and injury.  
---